General information
Edit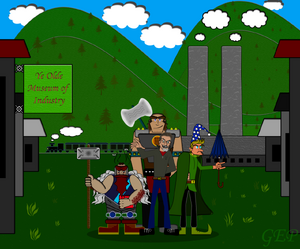 Rockport is a City of Industry! Ask anyone. In fact, ask Tom Bodett.
Civic Institutions
Edit
Train station
Edit
Tom Bodett(s)
Edit
According to episode 11 the only residents of Rockport are Tom Bodetts.
Featured in Episodes
Edit
Ep. 11. Murder on the Rockport Limited - Chapter Two
Placeholder text
Ad blocker interference detected!
Wikia is a free-to-use site that makes money from advertising. We have a modified experience for viewers using ad blockers

Wikia is not accessible if you've made further modifications. Remove the custom ad blocker rule(s) and the page will load as expected.